BEERS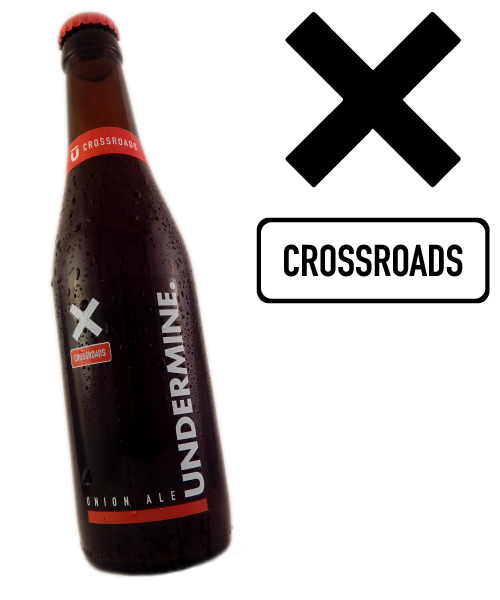 Crossroads
Union ALE
Life is an eternal crossroads, constantly meeting people, cultures, feelings... Our beer Crossroads is a tribute to all those crossroads, a meeting of flavors in a single beer, ideal for drinking with friends, ideal to keep crossing paths.
Dry, with a hint of acidity and a bitter end, like a poker night in Reno. Ideal for sharing with gamblers and rascals who know which cards to throw and which to keep. Perfect to pair with Chuck Berry, Muddy Waters, Howlin 'Wolf, Bo Diddley or John Lee Hooker.
Premium, fresh, unfiltered, unpasteurized beer. "Like a little sunray that brighten your spring afternoon".
Alcohol: 5.5 %
IBU 50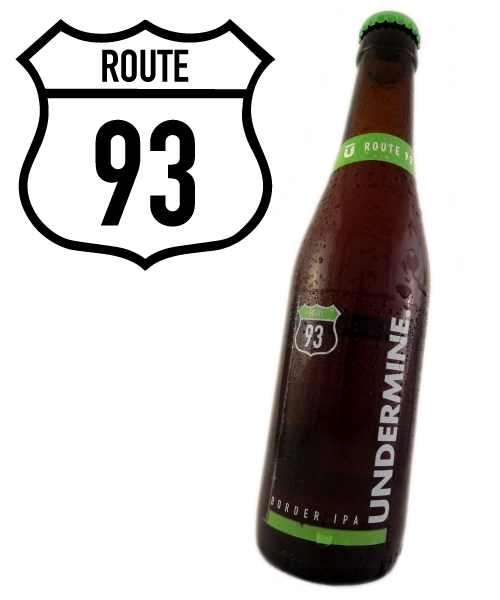 Route 93
Border IPA
Route 93 stretches from the Canadian border to Wickenburg (Arizona ) and during the years of the " Prohibition " became the main route of entry of contraband beer. The Pale Ale Canadian became the fashionable drink in the United States. Our Route 93 is a tribute to that variety of beer which returned joy to an entire country.
Refreshing, light, dry and bitter end, like the perfect blow. The ideal beer to sit and plan the next job with the members of your band. It is recommended to pair with Kings of Leon, The White Stripes, The Killers, Kasabian or The Black Keys.
Premium, fresh, unfiltered, unpasteurized beer. "You can go a long way with a smile. You can go a lot farther with a smile and a Route 93".
Alcohol: 4,5%
IBU 50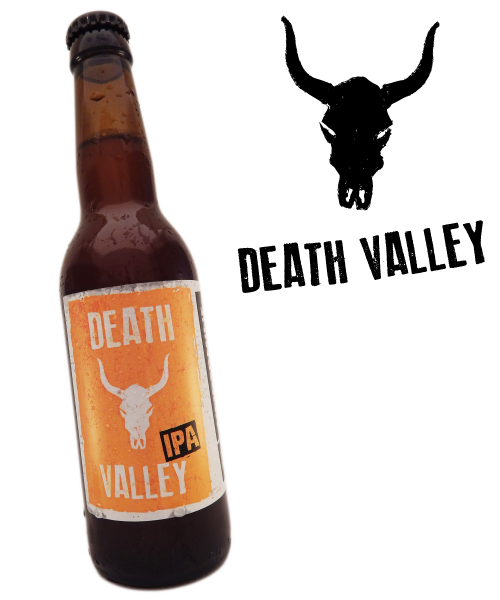 Death Valley
Outlaw IPA
Around 1870, in the middle of the terrifying Death Valley, next to the Amargosa river, there was the Dusty Men tavern. It was the only place where outlaws, rascals and thugs were able to refresh the gullet with a beer while fleeing the authorities. As tribute to this tavern and the noble lords who hung around it, Undermine Death Valley takes its name.
Bitter as life itself. Perfect for drinking with bad company, or failing that with the bailiff in charge of guarding your cell. Must-have pairing with Johnny Cash, Lynyrd Skynyrd, Creedence Clearwater Revival, Allman Brothers or Steppenwolf.
Premium, fresh, unfiltered, unpasteurized beer. Perfect to refresh the gullet with your crew after storming the Santa Fe bank.
Alcohol: 6.2 %
IBU 60